Ready to fall in love with seasonal marketing? Grab a Pumpkin Spice Latte and cozy up! Combining the seasons and your marketing strategy can produce a powerful match that is inclined to peek new interest in your products and services. All while keeping them relevant and fun for your customers.  These autumn inspired marketing ideas are sure to spark your creative juices and you'll soon be harvesting the fruits of your labor.

1. Add Some Spice
Get your products and services into the spirit of the season! Customize them to include fall-themed ideas; think pumpkin, cinnamon, pine cones, marshmallows, football, etc. We bet your your clients will love 'em.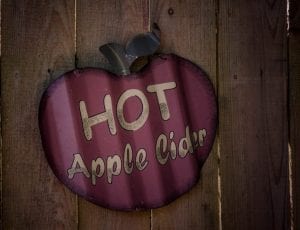 If you sell food or beverages, you can create an autumn specific snack or cocktail like apple cider, or pumpkin cookies. If you own a hair salon sprinkle in the season with photos of warm orange, red or violet hair colors. Noticing a trend here?
Another way to spice your offers up for the season is to incorporate some fall flair! Add some colorful leaves, or a cute turkey to your print or digital ads. People enjoy a good laugh so remember not to take everything so seriously!
2. Theme Your Content
People will be searching for seasonal topics. Attract more visitors by theming your content – just like we're doing in this blog. Try adding in keywords like "fire pit" "football" "cozy" and "thankful" and you'll have a better chance of connecting to your audience. However, you shouldn't abandon your main focus. Rather, incorporate a light seasonal feel and you'll be on your way to warming up your readers in no time.
For instance, if you have a service based company you can write a blog about how thankful you are to be able to help your clients and include pictures of recent work. Or use your social media to feature customers who are enjoying themselves more thanks to your services.
3. Party It Up
A great way to get your customers to fall in love with seasonal marketing is to throw a party! If you run a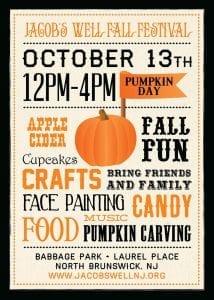 local shop, host a fall festival or pumpkin themed activity. It's a great excuse to invite the community to your shop!  
Some ideas include:
Pumpkin decorating (with puffy paint or sharpies)
Fall Fashion Show
Costume contest
Host an informative question & answer night about your services and offer themed drinks and food
Make sure to collect interested attendees' email addresses. This way you can keep them updated on all your great products, services and specials no matter the season.
4. Get Your Staff Involved
If you use social marketing channels like Facebook, Instagram, or Pinterest, showcase your staff getting into the spirit. Take photos of your employees in costumes, with their seasonal beverages or festive fashions to show your followers a more personal side to your business. Customers are more likely to shop where they know the owner or employees. In other words, don't scamper off behind your desk, harvest a closer relationship with your customers. On occasion, it's nice to switch up the focus from business to fun.
5. Decorate for the Season 
A seasonally decorated office or shop allows you to promote your products or services in new ways throughout the year. Don't have a shop, office too small, or just don't have time to re-decorate every season? A simple way to update your look is to deck out your online presence. Blow the dust off of that cover picture you haven't updated in forever and infuse some festiveness! If you work closely with a graphic designer, ask them for custom images for each network as well as images for your blog.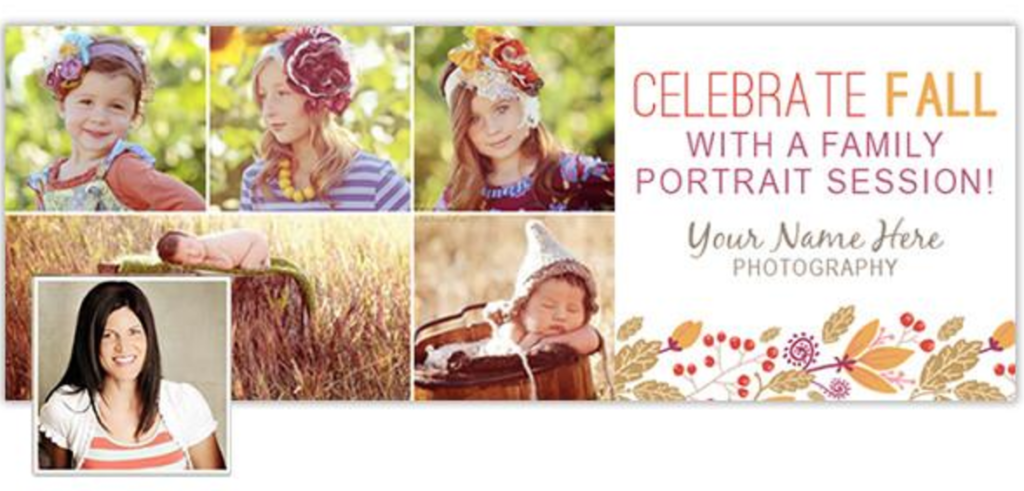 Fall In Love With Seasonal Marketing
Fall and every season are excellent opportunities to connect with customers in a really fun way, as well as boost sales. Try incorporating the above strategies with your own and we bet your customers will fall in love with seasonal marking. Consequently, compare this year's sales to your sales in previous years where you didn't involve seasonal marketing efforts. We say the odds are tipped in your favor for an increase in sales. Similarly, we're guessing your customers won't be the only ones who fall in love with seasonal marketing.