ABOUT TBA MARKETING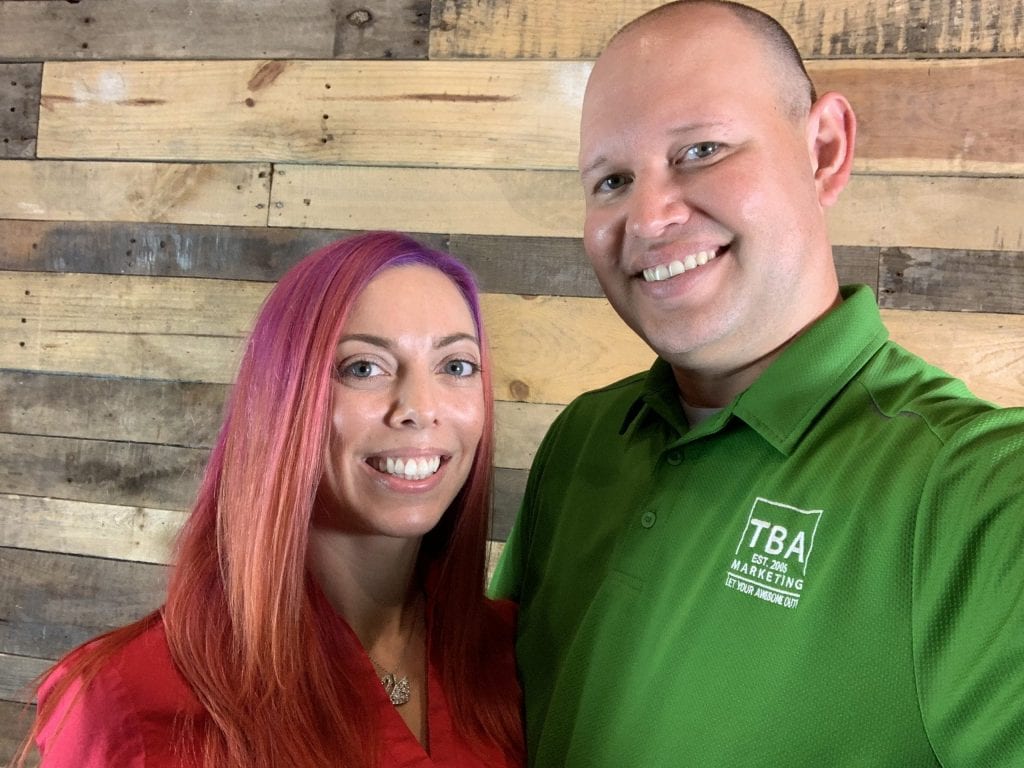 Hi! We are TJ & Brook Alcock, the founders and owners of TBA Marketing. We each have over 20 years of experience in business, sports, and entertainment marketing. We're passionate about helping companies of all sizes increase their branding power, gain exposure, grow their lead sources, and earn more money. Between branding, social media management, mass media & targeted advertising, custom print products, web design, and hosting, we're ready to become your full-service marketing agency!
At TBA Marketing, we love helping entrepreneurs, established businesses, entertainers, & athletes further their brands. We start by identifying your ideal customer and getting your brand and content in front of them. We customize strategies for our clients based on their goals and dreams. Finding new customers, generating more leads & conversions, and strengthening relationships with your audience is what we do best.
Putting our expertise in marketing and web design to work for you can save your business the huge salary that comes with having an in-house marketing team on payroll! Our success is tied to your success. Albeit, we won't hold you responsible for a 401k or health insurance like a full time employee!
Our company is based in the flourishing city of Lakeland, the crux of central Florida. Yet, our clients are located as close as around the corner, to across the ocean.  No matter where you are located in today's digital world, we are always within reach. Just a click or call away! Contact us today!
Here's a cool fact:
Brook & T.J. were the Directors of Marketing & Communications for the internationally televised MMA organization, XFC – Xtreme Fighting Championships for nearly 10 years; taking them to the #2 position in web traffic! In 2016 we decided it was time to start our own company and put our love for marketing and web development to work for companies like yours!